Practice at your peak
With Airvet's scheduling, payments, case management and client communication tools, you'll be home in time for dinner (for once).
Made by vets, for vets
Say hello to your all-in-one connected care solution that seamlessly integrates into your workflow.
Connect with clients through an easy-to-use desktop portal and mobile app.

Reduce calls to the front desk with text, photo and video uploads by chat.

Attach intake, history, and surgical forms to appointments to complete beforehand.

Automate appointment requests and reminders with a single click.

All your conversations and notes in one place.

Let clients tell you they've arrived before they walk through the door.

Send invoices and receive payment by text.

Onboarding, training and ongoing support, plus custom client marketing programs.
Simplify your workflow
Airvet solves multiple pain points in the practice and eliminates bottlenecks.
Determine who really needs to come in and keep your exam rooms open for higher value and more urgent visits.
5K+ veterinary professionals
75% less time on the phone
$10K+ additional monthly revenue
#1 rated client experience
Maximize your time.
Modernize your practice.
Airvet revitalizes your team and deepens your client relationships by enabling more modern, comprehensive, and continuous care.
Increase efficiency

Benefit from happier doctors and more empowered technicians with better work-life balance.

Grow your practice

Increase client lifetime value by providing continuous care and up to 6x more touchpoints.

Provide exceptional client experience

Get loyal clients who are delighted by the #1 rated app experience.
Thousands of veterinary professionals throughout the United States and Canada leverage Airvet to deliver a more streamlined workflow and better client experiences.









Success stories.
From national buying groups to independent veterinarians, everyone is talking about how Airvet helps them increase practice revenue, leave work on time, and provide exceptional client experiences.
Clients love their 5 star experience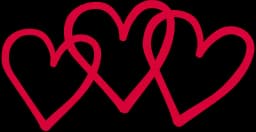 …was well worth the small fee to get professional advice…
Our son's dog, Axel ate a piece of brownie that fell on the floor. I knew chocolate is toxic, so I called his vet and their message suggested the Airvet app. Dr. Lassiter answered a video call at 9 PM and talked me through the various scenarios and referred me to an ER Vet in case Axel started to show signs of toxicity. Dr. Lassiter was very helpful and said I could text him later if Axel gets worse. It was well worth the small fee to get professional advice without having to drag him to the ER Vet in the middle of the night.
Axel's Grandma
Jul 2021
Words can't express how thankful we are…
"Our family will ALWAYS go to Conyers Animal Hospital and Dr. Johnson is BEYOND knowledgeable, helpful, compassionate, kind and professional. Airvet is a fantastic and helpful quick way to have our furry family taken care of. Words can't express how thankful we are and how blessed and lucky we are to be clients at CAH."
The Miller-Wells family
Jul 2021
The pet care experts behind Airvet
Dr. Roger Redman

President, American Assoc. of Veterinary State Boards

Dr. Lori Teller

Board of Directors, American Veterinary Medical Assoc.

Steve Eidelman

Founder, Whistle and Founder/CEO, Modern Animal

Dr. Bob Lester

Chief Medical Officer, WellHaven

Dr. Kerri Marshall

Member of the Board of Advisors, Airvet

Bob Antin

Founder/CEO, VCA Animal Hospitals

Marcie Whichard

Board of Directors, North American Veterinary Community

Dr. Jeff Werber

Chief Veterinary Officer, Airvet
Frequently asked questions
How much does Airvet cost?

There is a low annual fee to use Airvet based on the number of veterinarians in your practice. The fee covers our platform costs for usage, data, and storing all calls in the event you need to refer back to a conversation from the past. Please email or contact us for pricing.

Does Airvet integrate with my practice management solution?

Yes. Airvet integrates with most major practice management systems including Cornerstone, AVImark and Impromed.

Do I need any special equipment or training?

Airvet works on any device with an internet browser and connection. With a web-based portal and mobile phone app, Airvet is highly portable. The user interface is intuitive and Airvet's team of customer success professionals will make sure that you are trained and comfortable from day one.

How much does it cost my clients to use Airvet?

The Airvet app is free for pet parents. Hospitals using Airvet in their practice have the option to set their fee for New Exams and Follow-ups directly in the portal.