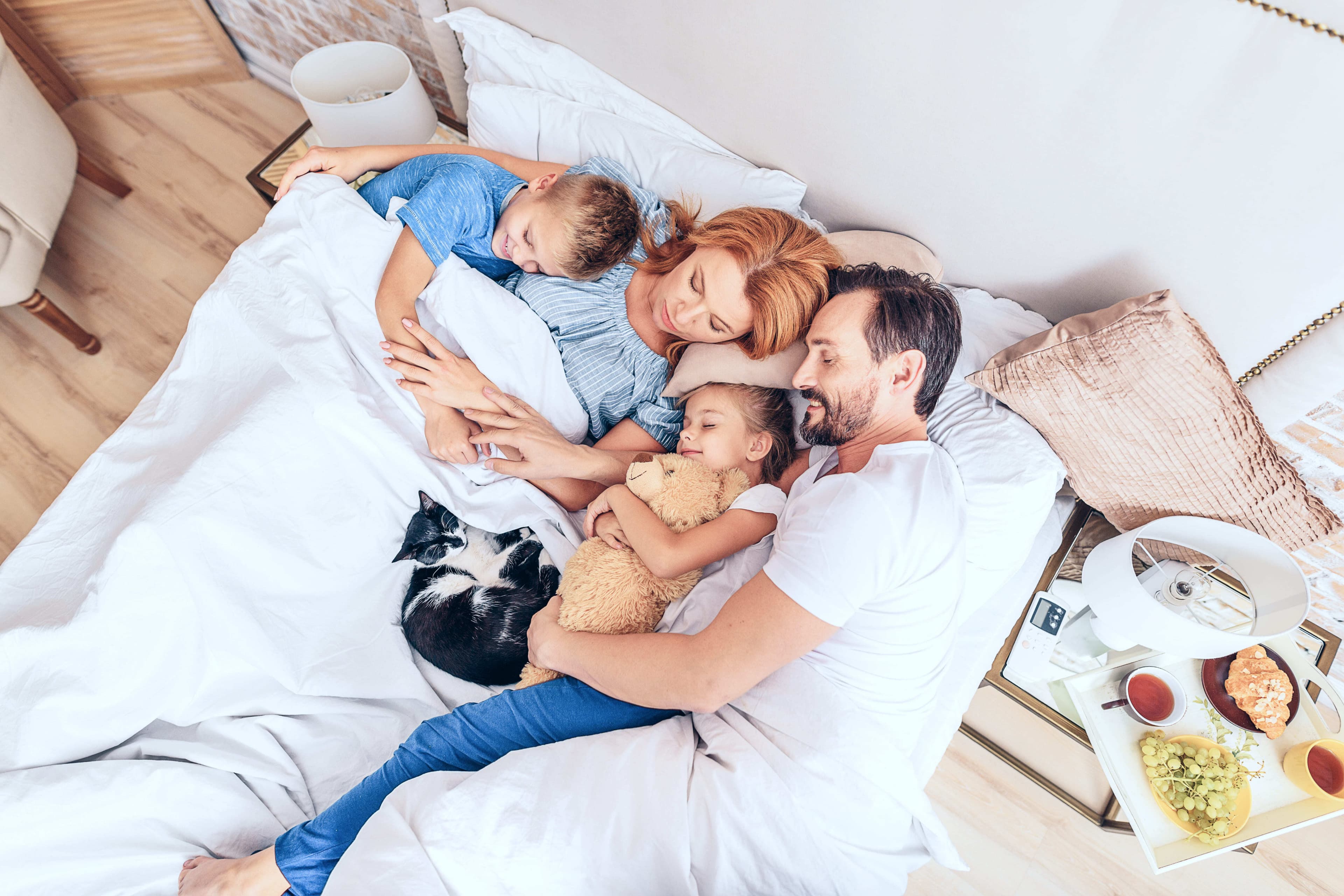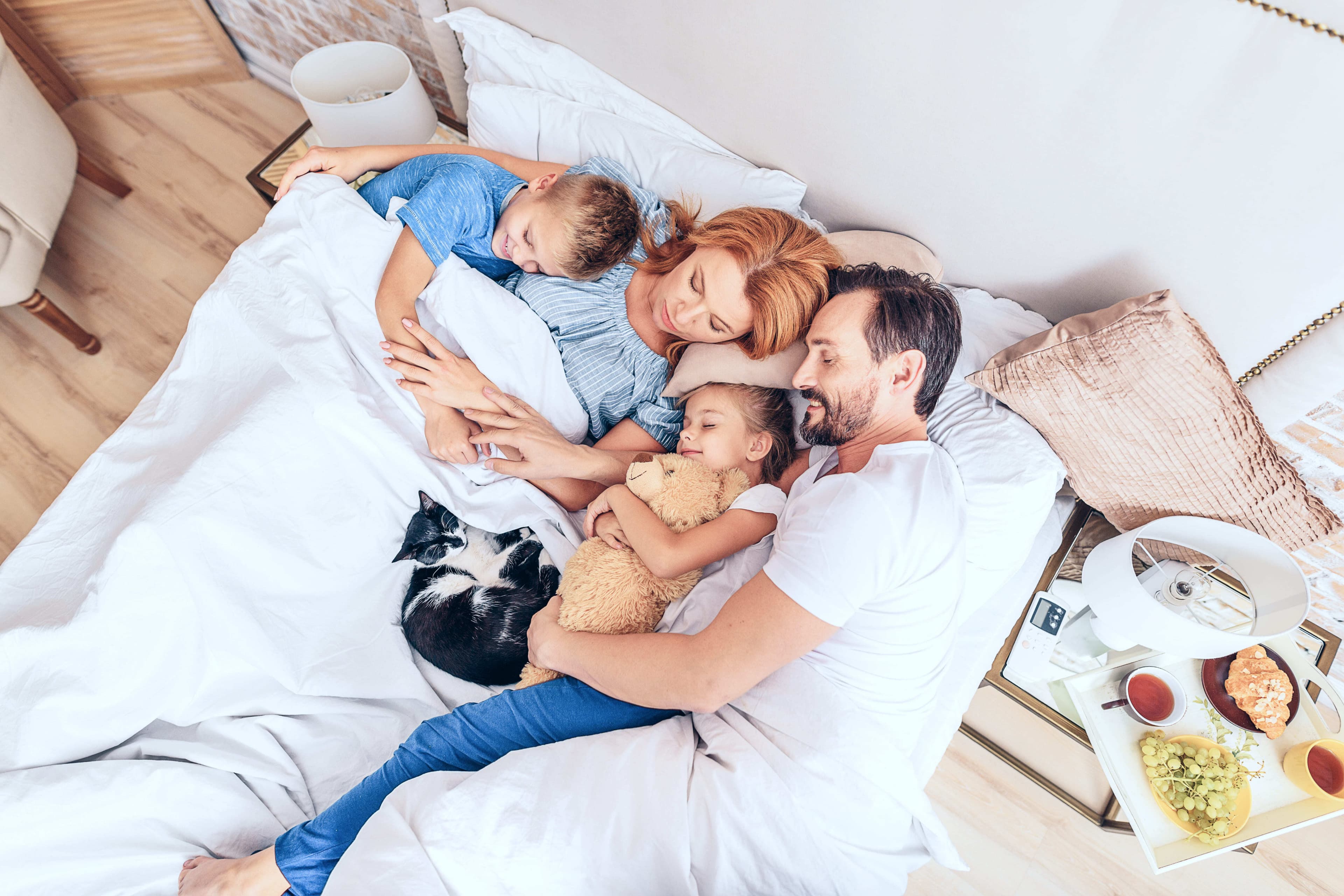 The employee benefit pet families need and love.
Improve productivity, retention, and employee experience while creating a more inclusive workplace for 70% of your workforce.
Learn more
Meet some of our partners
An employee benefit built by pet families to support yours.
Since 2018, we've helped over 250,000 pet families get the care they deserve.
#1 virtual pet care

app nationwide

Easy & fast

implementation
Pet parents are facing financial and emotional distress.
Pet parenthood is on the rise, but for many pet families care is still inaccessible and expensive.
50%
of pet parents don't have a primary care veterinarian
2-4
weeks wait to get a vet appointment in many cities
1 in 3
pet parents say their pets don't get regular care due to lack of access and affordability
Airvet supports productivity, mental well-being & inclusivity.
Foster a pet-inclusive culture that recognizes and supports all types of families.
Increased employee productivity

94.5% of pet parents say that Airvet has saved them meaningful time, resulting in a more productive and engaged workforce.

Improved mental health & well-being

75% of pet parents have trouble focusing when something is wrong with their pet, resulting in a workforce that is distracted and under emotional distress if not given the right support.

A more inclusive & equitable workplace

2x as many households have pets than have children. With 95% of pet parents saying they consider their pets to be part of the family, it's critical to offer benefits that support whole family health.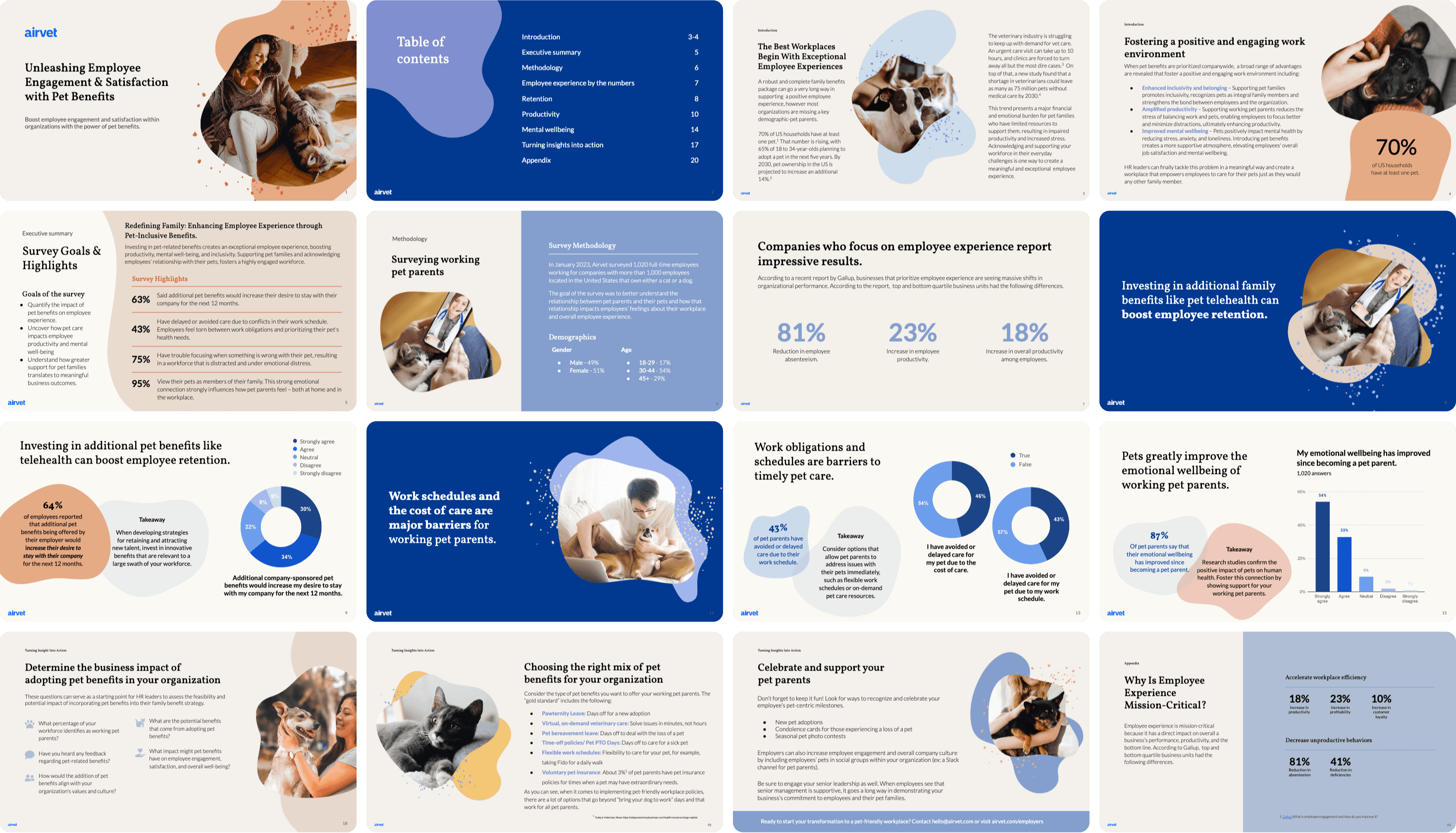 SURVEY
Improving the employee experience with pet benefits
Download the report
We surveyed 1,000+ pet parents to uncover the impact of pet benefits on the employee experience.
Award-winning pet care at your fingertips.
Airvet's pet care app has helped more than 250,000 pet parents get the high-quality care they deserve.
24/7

<1 minute

response time on average
Unleash Airvet for your employees today.
The essential employee benefit for pet families.
Small Business
Ideal for organizations smaller than 1,000 employees.
24/7 access to licensed Veterinary professionals
Zero cost for your employees
NPS of 80
SOC2 certified
Super simple to manage
Get started now
Enterprise
Perfect for companies larger than 1,000 employees.
24/7 access to licensed Veterinary professionals
Zero cost for your employees
NPS of 80
SOC2 certified
Super simple to manage
Detailed analytics and reporting
Dedicated account manager
Contact us