Meet your new
pet care

companion.

Save time & money while avoiding stressful visits to the vet with unlimited 24/7 virtual veterinary care via video & chat.

Activate your benefit
A benefit built for pet families
Airvet works with employers and partners to make sure your pet family has support for anything that comes your way.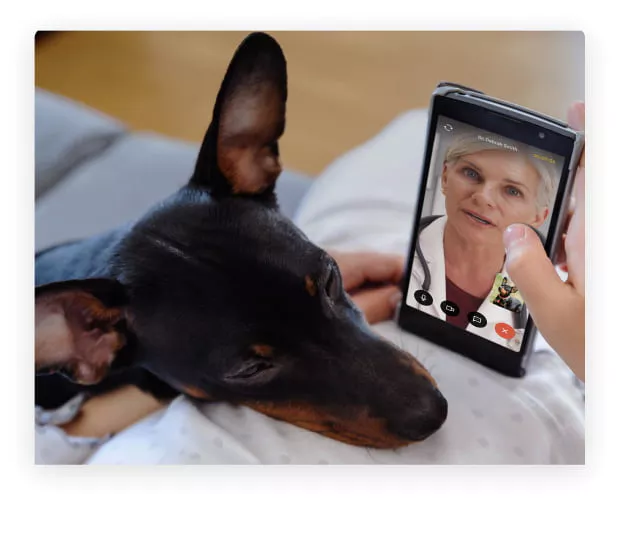 Instant access to experts

24/7 access to world-class veterinary care - anytime, anywhere.

Support in seconds, not hours

Get fast answers & support from trusted veterinarians via chat and video.

Care is everything

Talk to kind and compassionate veterinarians dedicated to giving your pets the best care possible.
Activate your benefit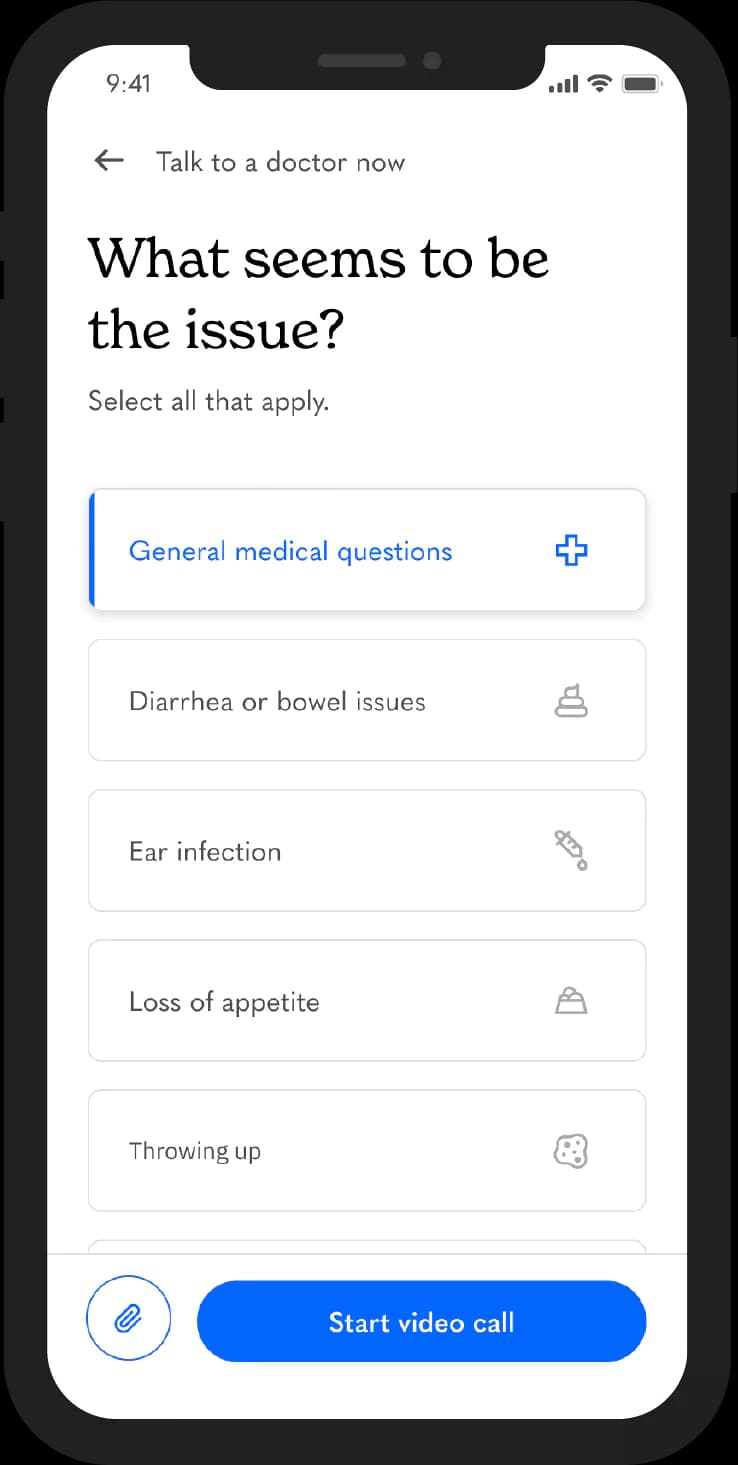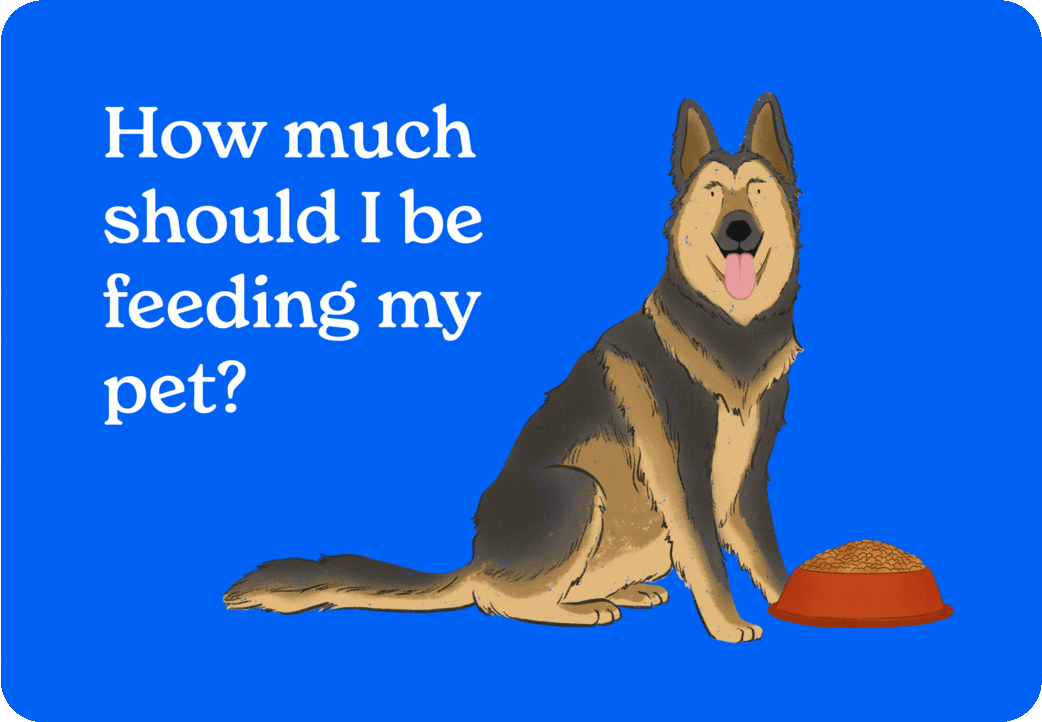 24/7 virtual vet care
Our network of thousands of licensed veterinarians are dedicated to getting your pets the care they deserve.
Unlimited visits with veterinary professionals.

Unlimited chat with veterinary professionals.

No time limits. No appointments necessary.
Get the app
No question (or pet) is too big or too small
Airvet helps pet parents with:
Get the Airvet app
Downloading the app only takes a few seconds. Sign up using your work email or the email on file with your membership sponsor to get started.
Are you a veterinarian? Download Airvet for Veterinarians here.
Hear from Airvet pet parents
Our 200k+ pet families have rated Airvet 4.9/5 stars.
Veronica + her pet family
200K+ pet parents helped
$10M+ saved in veterinary bills
50% ER visits avoided
You're in good company
Our 200k+ pet families have rated Airvet 4.9/5 stars.
I've already told friends to put the app on their phones. So reassuring to have an option for in the moment consult to determine if Emergency services are necessary.
Melody R.
August 2022
Quick way to get your questions answered without rushing to a vet and paying a whole bunch of money for something that may not be an emergency but you think it is! Great service – appreciate it so much.
Melissa A.
July 2022
This service was invaluable
Trying to get into the vet can take weeks and I had a licensed vet talking to me in 2 minutes with this app.
Robert L.
July 2022
Meet some of the world-class veterinarians dedicated to getting your pet the care they deserve.
Frequently asked questions
How do you select your veterinarians?

Airvet has over 3,000 veterinarians in our virtual care network. We carefully screen our veterinarians' credentials to ensure only the best doctors are approved to be in the network.

When should I use Airvet video visits?

Airvet is there for you anytime you have questions about your pet or need peace of mind. You can discuss anything from nutrition, behavior, basic health questions and how to provide the best preventative care for your pet. If you're facing an urgent situation and you're unsure what kind of care your pet might need, our licensed veterinarians will help guide you.

When should I use chat?

Chat is perfect for non-urgent questions on your mind about your pet's care or behavior. Get personalized answers from veterinary professionals available 24/7.

Can Airvet prescribe my pet medication?

While we can't always prescribe medication due to state-based restrictions, we can always answer questions and provide expert advice and recommendations from a licensed veterinarian.

Where are your veterinarians located?

Airvet on-demand video visits are available to pet parents in all 50 states and Canada (with the exception of Quebec).

I already have a vet. How does Airvet work with them?

Airvet is available 24/7 so we can help provide local veterinarians with backup care after-hours or when they're too busy for a call. We are happy to share notes from any call on Airvet with your primary vet.

I get Airvet membership as an employee benefit, how do I activate?

Simply download the app, click on "Activate your benefit" and create your account with your work email address. If you need help, email support@airvet.com.